Anglo-Eastern Maritime Training Center at New Delhi commenced in 2009.
The institute has 3600 sq ft with 4 classrooms and a library. It is centrally located at Lajpat Nagar with easy access for candidates from New Delhi and surrounding areas. There is ample parking space in the vicinity.
The training Center is unique as has commenced conduction of competency course for 2nd mate FG, a first among any foreign shipping company in India. It would give us an opportunity to enhance the competency level of students prior their boarding a vessel as certified officers. We will be able to fully control the quality of teaching for young officers from cadet to Master.
The New Delhi Centre conducts some 20 plus courses including ECDIS, BTM, Risk Assessment, Tanker Vetting and many other courses. For more details see 'Course Schedule' and 'Course details'
For booking of courses or any inquiry please feel free to contact us.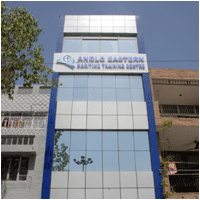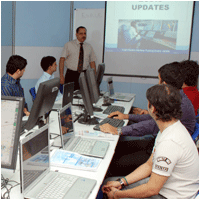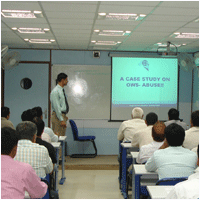 *Click an image for a larger view

top